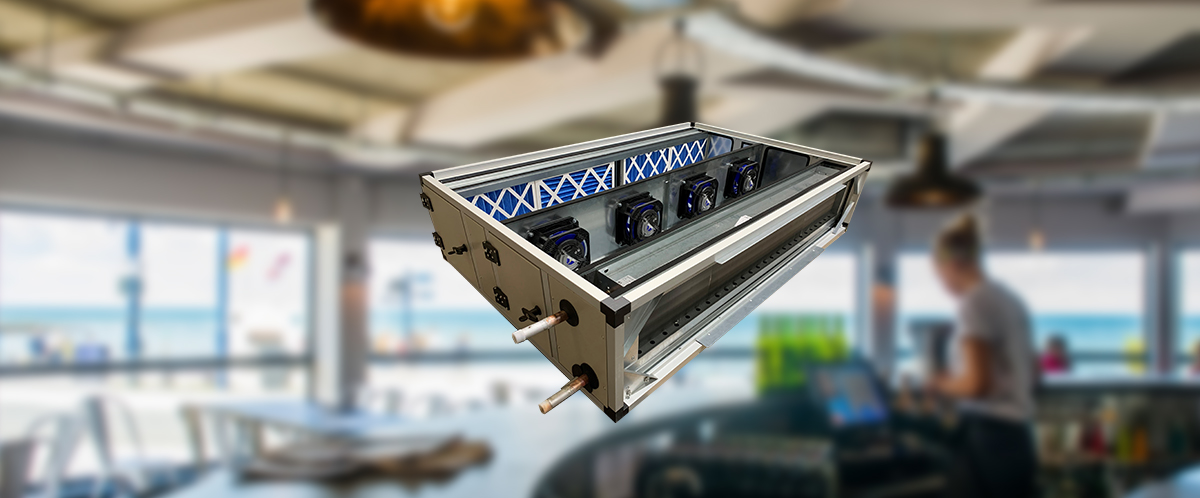 A vast number of buildings do not have the space for a plant room, access to a flat roof that would support an AHU or an attached secure yard for a ground-level installed unit.
So, for those environments, a slimline and low-profile ceiling mounted AHU could be the answer for providing tempered and or fresh air. They are ideal for restaurants, civic buildings, and schools. Depending on their location, they can be unobtrusive or even used as a feature point in trendy commercial settings. They can be installed in ceiling voids or a false ceiling for a further concealed set-up, enhancing rather than detracting from the premises' interior design.
Within AirCraft Air Handling's range of ceiling mounted AHUs, we manufacture Mechanical Ventilation Heat Recovery (MVHR) units with high efficiency plate recuperator and supply & extract EC plug fans. The tempered and filtered air can be discreetly supplied into an enclosed area such as a room within a school or office environment.
The regulatory framework for ventilation in schools gives recommended performance levels for compliance with the UK "Breathing Buildings" BB101 standard (2018). AirCraft Air Handling's Ceiling Mounted AHUs are designed to meet these standards along with the sound insulation in our case works which are tested to ISO 91.120.20.