Kitchen AHU
With a focus on air quality, commercial kitchens and restaurants have to meet strict guidelines to comply with the UK's strict building and HSE regulations & standards. Aside from these, if an AHU also serves the kitchen's restaurant, temperature and air quality will be key to creating an atmosphere that is both comfortable and appealing for diners and guests.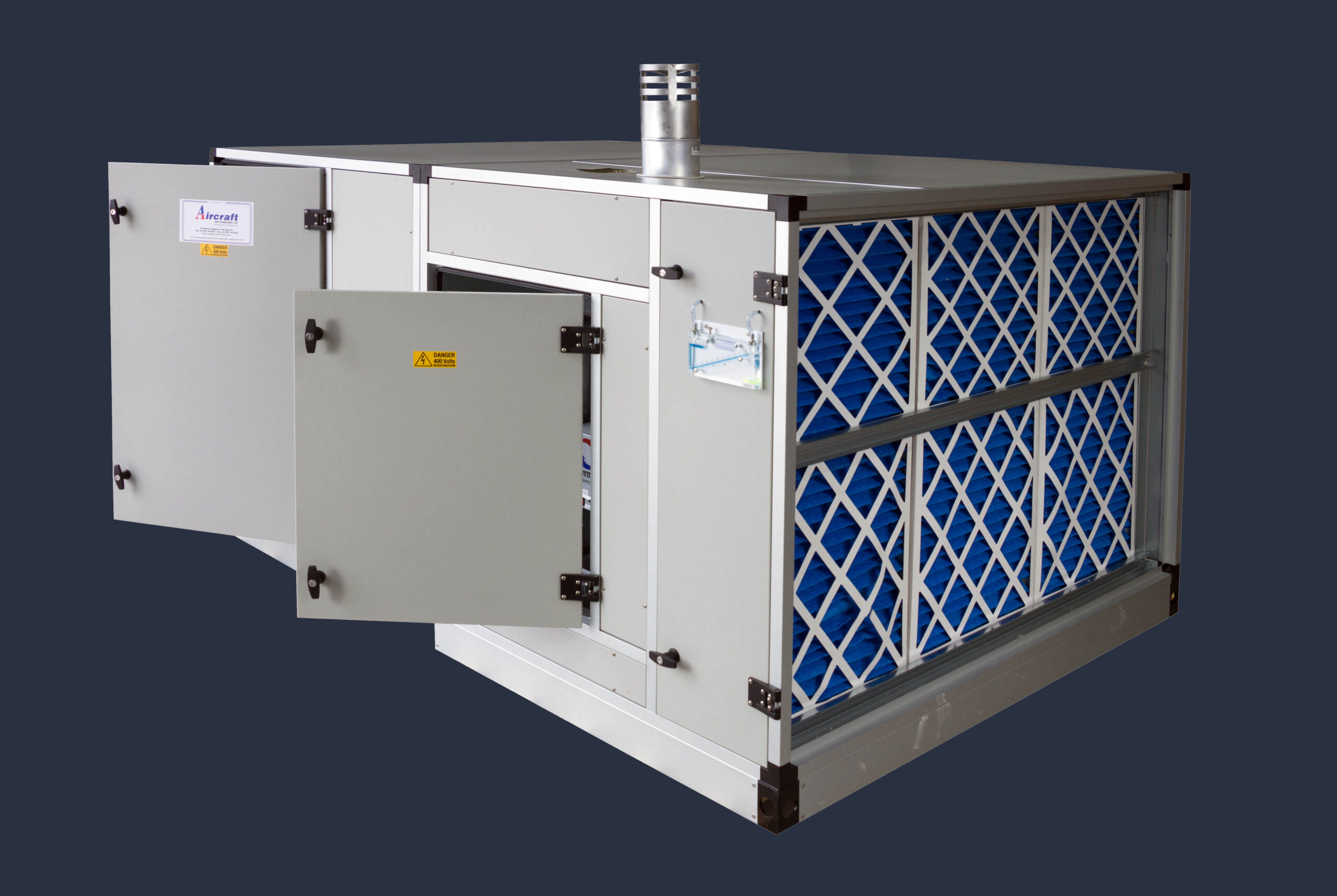 A well-designed AHU can provide fresh, filtered, tempered and potentially cooled air to the kitchen and restaurant, and can also incorporate a heat recovery system that will reuse thermal energy from the extract airflow.
AirCraft Air Handling offer a range of standard along with custom-made AHUs, designed and manufactured for specific locations.
AirCraft-Air Handling AHU Standard Construction Specification