Data Centres
Data centres and server farms require a high level of air quality and air conditioning to keep the computer systems running safely and efficiently. Data centres generate a huge amount of heat, which can damage components if the environment is not well managed. Additionally, space can be at premium, so a compact vertical AHU from AirCraft Air Handling can be ideal to keep the space well-conditioned.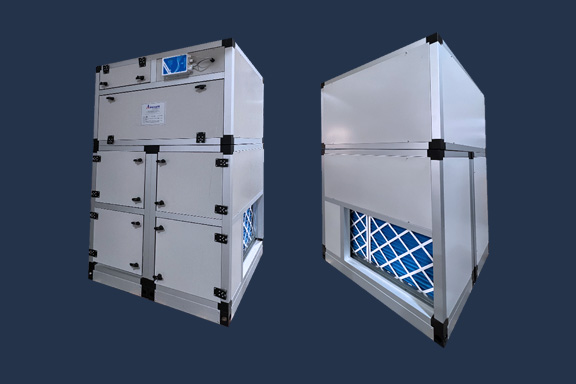 AirCraft Air Handling understand the importance of air quality and conditioning in data centres. We're recognised as one of the UK's leading manufacturers of air handling units, which can deliver controlled fresh, or recirculated, cooled and dehumidified air for your data centre needs.
To find out more on how our team can assist with your air handling and ventilation requirements for your data centre, contact us at info@aircraftairhandling.com or on 01782 791 545.