Bespoke AHU
The vast majority of AirCraft Air Handling's AHUs are designed and manufactured to meet the specific site requirements and environments in which they are intended to be used. We pride ourselves on our ability to solve difficult site constraints by design and unique manufacture.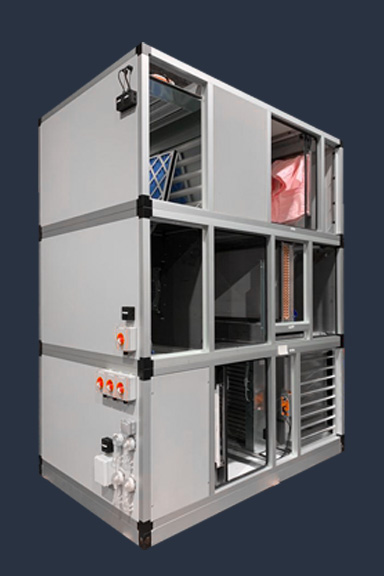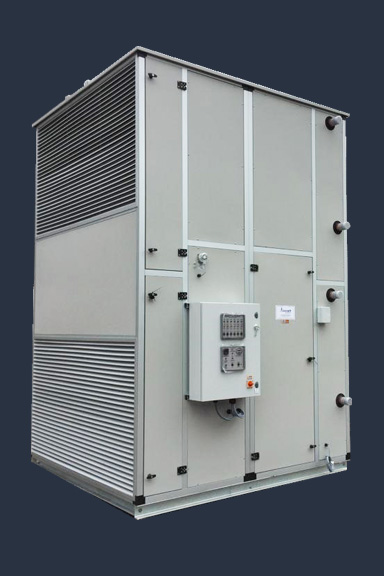 The bespoke nature of these AHUs generally requires one of our experienced team to discuss the build requirements and specifications prior to any system design work being undertaken. As a result, size, shape, and performance will be exactly as agreed at the design stage.
AirCraft Air Handling's AHUs can be specified with heat recovery systems, various heating sources from indirect gas heaters, Low Pressure Hot Water (LPHW) or Steam coils, Electric heater batteries, and cooling options such as Direct Expansion (DX), and Chilled Water, as well as Humidifiers, Attenuation. Airflow is dependent on cased size and can range from 0 to 20m³/s.
For flexibility, AirCraft Air Handling's AHUs can be supplied completely assembled or supplied in a knock-down form and palleted for on-site assembly, according to your requirements. The knock-down option is often favoured as a cost-effective solution, avoiding major structural alterations and potentially the hire of a mobile crane.
AirCraft-Air Handling AHU Standard Construction Specification