Corrosion Protected
Irrespective of where your AHU is located, corrosion can play a significant role in its reliability and life expectancy. AirCraft Air Handling have years of experience with the manufacture of air handling units chosen for both external and internal use that are exposed to extreme environments.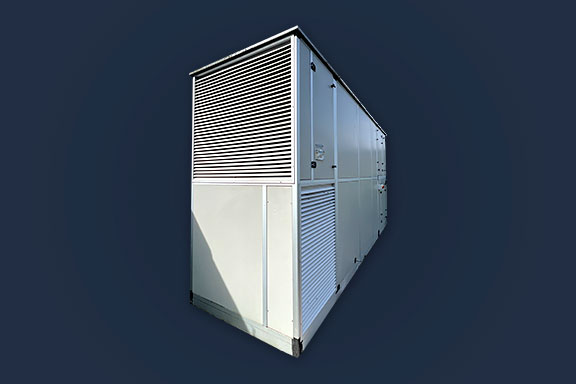 External AHUs are often located on rooftops which expose them to extreme weather, driving rain and high winds, which in turn can force moisture into the AHU, which can be corrosive and damage moving components. Typically, coastal environments will have salt content in the air, which potentially can accelerate metal corrosion.
Air handling units that are located in swimming pools, spas and process environments or commercial greenhouses also have to be manufactured using quality materials known for their corrosion resistance. Aircraft Air Handling's AHUs are all manufactured using anodised aluminium frames and flush fitting plastisol, or stainless steel where requested, panel finish. Our internal components can be specified with epoxy coating finish through to electro-tinned or stainless-steel coils. Control panel cabinets are also fully powder coated and protected against the weather when specified to be located outside.