Extract AHU
Where unwanted stale air is present, a designated AirCraft Air Handling Extract AHU can be the solution to remove odours, high CO2, high humidity or contaminated air, which can be replenished by fresh air through natural displacement or other separate mechanical ventilation systems.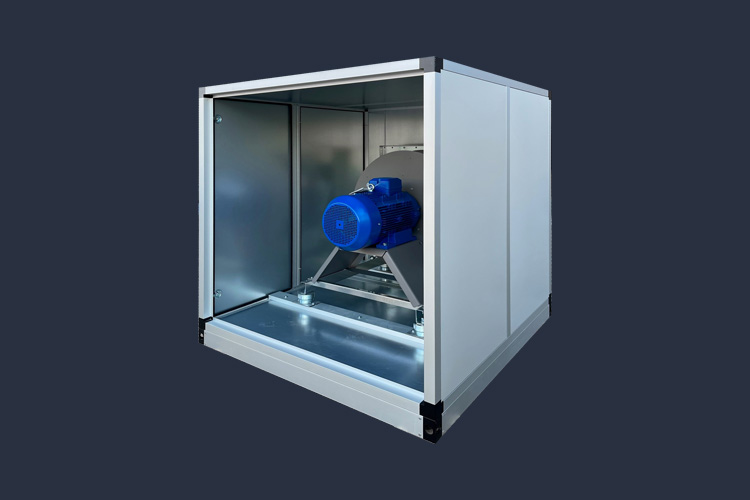 The extract air can be filtered within the AHU by a combination of Panel & Bag filters, HEPA filters, Carbon filters, Ultraviolet (UV) filters, or Electro-static Precipitator (ESP), which are common components of Kitchen Extract AHUs manufactured by AirCraft Air Handling.
In some cases, the installation may benefit from a Run-around coil, which can be used to recover thermal energy and input this directly back into the fresh air supply by a corresponding supply Run-around coil prior to it being distributed via the building's ventilation system.
As with all our AHUs, they can be designed to be located either externally or internally within a plant room.
AirCraft-Air Handling AHU Standard Construction Specification