Education
Poor air quality in schools can impact the comfort, performance and attendance of both students and teachers. Which in turn can create negative publicity for the school, impact community trust and create liability problems. Sadly, studies have shown that air quality in school buildings can often fall below World Health Organisation (WHO) standards. To make matters worse, many older school facilities have sealed windows, preventing natural ventilation from taking place.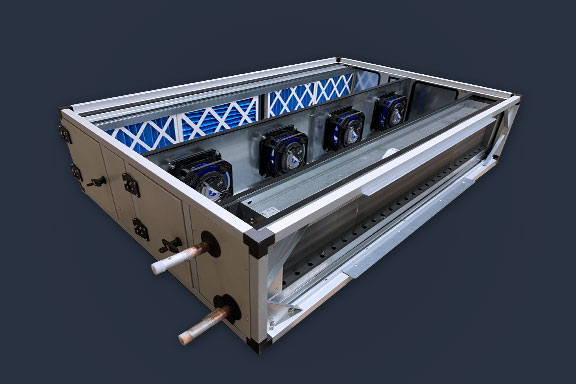 Providing clean, filtered, tempered air is key to increasing the air quality within learning establishments, and is proven to not only reduce absenteeism through illness, but also improve levels of concentration, individual attention span, brain function, and ultimately performance.
Schools with a swimming pool can also benefit from AirCraft Air Handlings' pool specification AHUs, which are built with a high level of anti-corrosion to ensure longevity on capital investment, helping schools stick to a tight budget.
AirCraft Air Handling has worked with schools to improve their air quality and conditioning systems, installing new, energy-efficient systems that will save schools money on electrical running costs.
To find out more on how our team can assist with your air handling and ventilation requirements for schools, contact us at info@aircraftairhandling.com or on 01782 791 545.