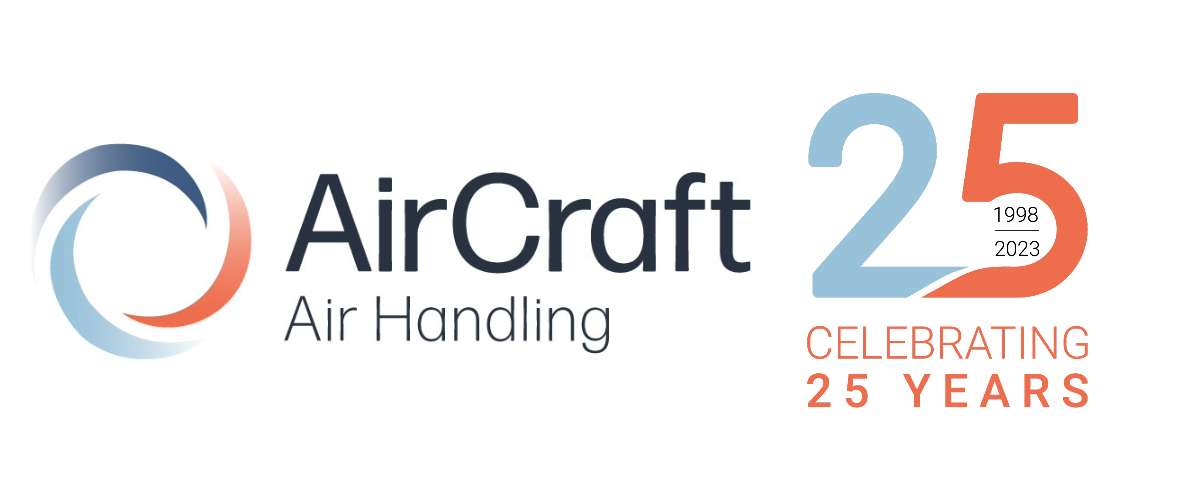 October 2023 marks the 25th year of trading as AirCraft Air Handling Ltd and we are very proud of the enviable position of being one of the UK's specialist AHU manufacturers.
AirCraft's history of delivering excellent customer service:
One of the key contributors to our ongoing success has been our problem-solving approach towards challenging projects and requests for advice with existing and sometimes obsolete AHUs. Although many of the AHUs we design, manufacture and supply are based on existing or supplied designs, we thrive on designing and helping customers with their plans for achieving the manufacture of well-specified, site-specific bespoke AHUs.
Growth in an ever-competitive and crowded market:
AirCraft have always enjoyed a great reputation for technical skills, manufacturing quality and competitive pricing.  Collectively, these have helped us to deliver some of our largest AHUs.  These projects include external weatherproof HTM-03.01 (2021) units to the NHS. These have service corridors for maintenance to be carried out in an enclosed environment.
Our knockdown and site assembly facility has enabled us to replace many existing AHUs.  Recently, Aircraft were requested to carry out a site survey and put forward proposals to replace an end-of-life AHU serving a large VAV rating duct air condensing system.  The plant room was located on the 1st floor buried deep within the building and the only access was via the plant room door measuring just 750mm wide & 2400mm high.
The new unit size was to be 7000mm long x 4000mm wide x 3300mm high and deliver supply air 12.0m3/s @ 675pa & Extract 13.3m3/s @ 980pa, using an array of EC plug fans.  The AHU was to be complete with LPHW heating and chilled water cooling coils.
Once layouts were agreed upon, the various components were selected to be light enough to be manhandled through the restricted access.  The unit was manufactured at AirCraft Air Handling's works and then the casing was disassembled into frames and panel sizes that could be transported into the plant area readily for assembly.
AirCraft worked closely to an agreed program for out-of-hours deliveries.  The site assembly was carried out by our engineers in just two days to minimise the downtime for the client.  The process, from decommissioning the old plant to a new fully functional running unit, took just 10 days.
Due to the increased size of these highly specified bespoke AHUs and others of a similar type, we have expanded our production capacity to accommodate the increased customer orders and AHU sizes.
Building Strong Relationships:
We are all proud of the long-standing relationships that we have developed with a significant number of our customers, many of whom span multiple sectors and job titles. From M&E consultants to Procurement Managers in the NHS and everything in between. Our belief in open communication and exceptional customer service has continually underpinned our close customer relationships, positioning AirCraft Air Handling as a reliable and trusted supplier and partner.
Looking Ahead:
As we celebrate the 25th anniversary of trading as AirCraft Air Handling Ltd, we look forward with optimism and eagerness. We remain committed to our core values of quality, openness and customer satisfaction.