Vertical AHU
Where space is at a premium, a vertical AHU may provide the ideal solution as the principal part of a low-noise air heating and cooling ventilation system. Designed and manufactured to meet today's requirements for energy efficiency, our vertical AHUs can be configured to suit either an up-flow or downflow orientation.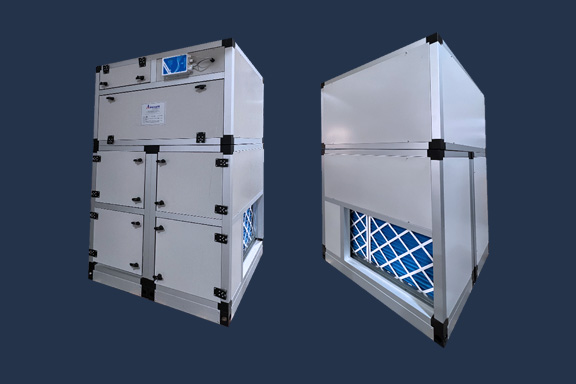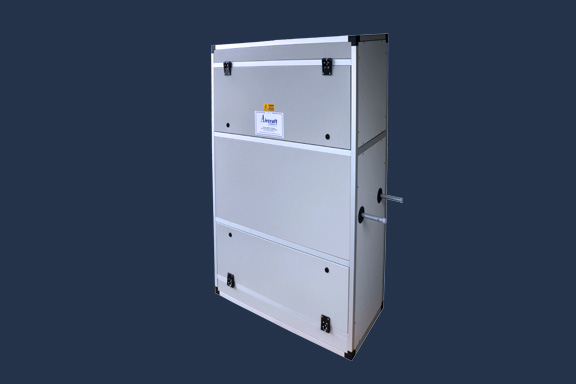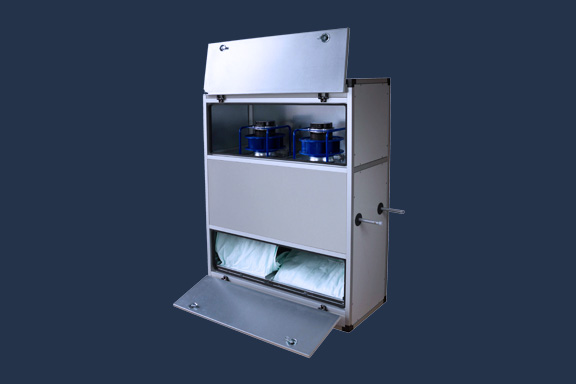 Our vertical AHUs are designed for floor installation, to work with ducted ventilation and for installation either externally or within a building. This makes their small size ideal for clean rooms, restaurants, civic buildings, hotels, smaller office complexes and residential properties.
Units can be configured to operate in a recirculating air capacity, or to provide fresh air into a building. Components can comprise all levels of filtration, and also cooling and or heating as required, from either electric, LPHW, or indirect gas fired heat source, or chilled water or direct expansion cooling source.
AirCraft-Air Handling AHU Standard Construction Specification