Toilet Twin Extract AHU
There are several types of enclosed spaces where stale air is far from welcome, one of the most obvious is that found in toilets. As these environments are unlikely to be within an airtight room, the primary objective will be to remove the stale air from the space, with fresh air replacing naturally through door transfer or ceiling grilles.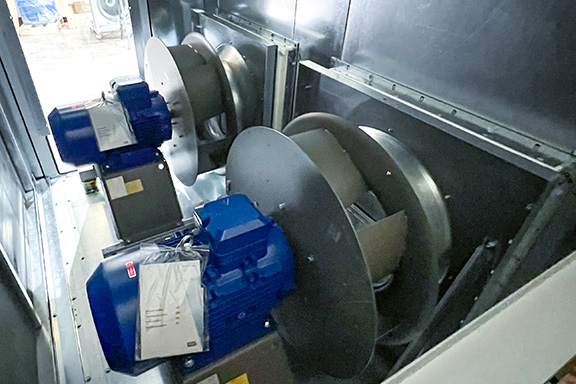 AirCraft Air Handling's twin fan AHU provides the perfect solution to remove odours and to comply with Part F of the UK's Building Regulations. Our Twin Extract AHUs have two high-efficiency direct drive plug fans, which operate on a run & standby or auto-changeover scenario for maximum redundancy, and the presence of non-return back draught dampers prevent the recirculation of air within the system to minimise energy usage.
Our toilet extraction AHUs deliver high performance, low noise level air extraction and can be designed for ceiling void, plant room, and external installation. AirCraft Air Handling's twin fan AHU can be custom-made to order to suit all requirements.
AirCraft-Air Handling AHU Standard Construction Specification