Indirect Gas-Fired AHU
Warm, clean air during chilly and cold days is essential for ensuring a premises provides a pleasant environment for people to work and visit. With today's focus on internal air quality, an indirect gas fired AHU could be the ideal choice for maintaining a comfortable ambient temperature.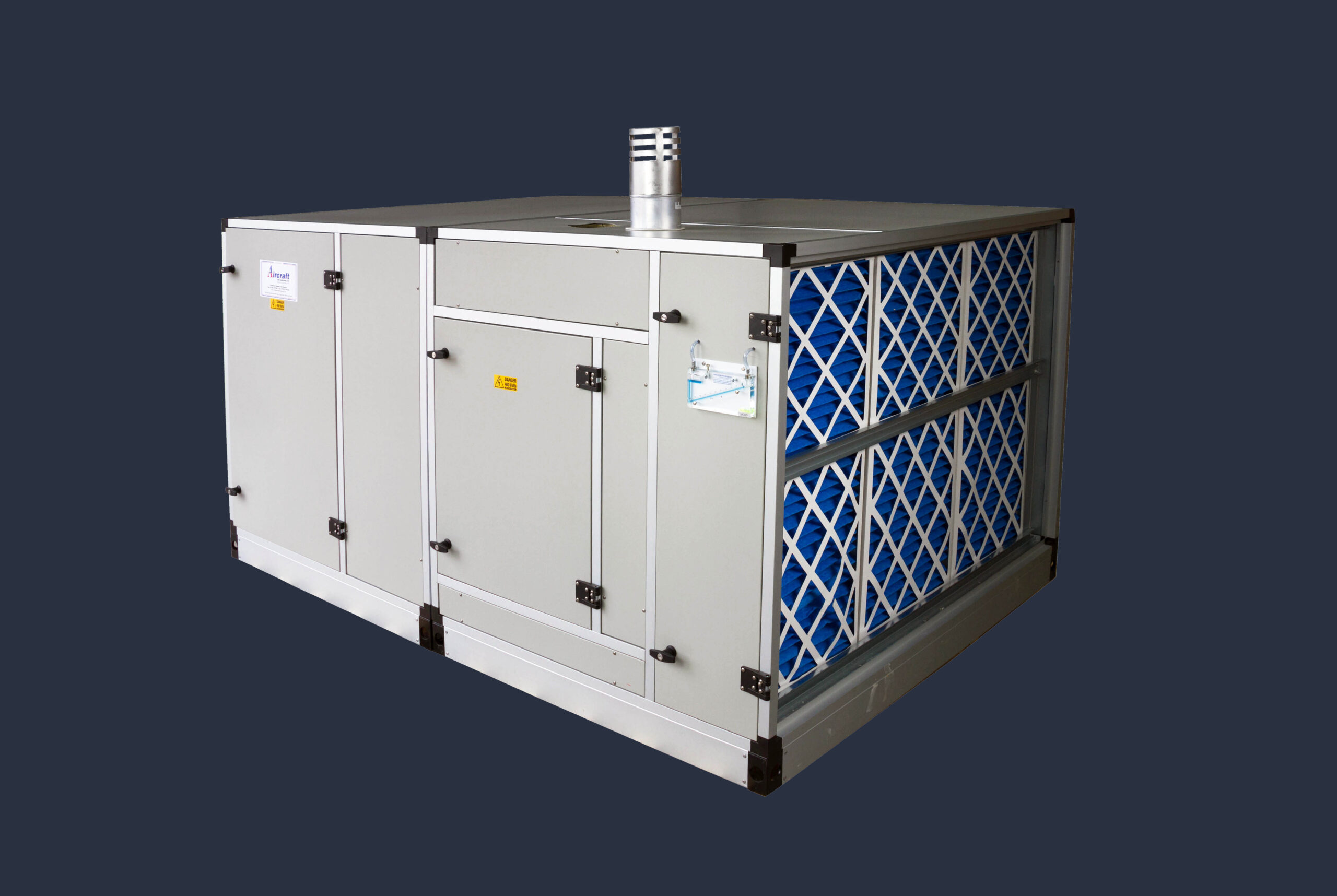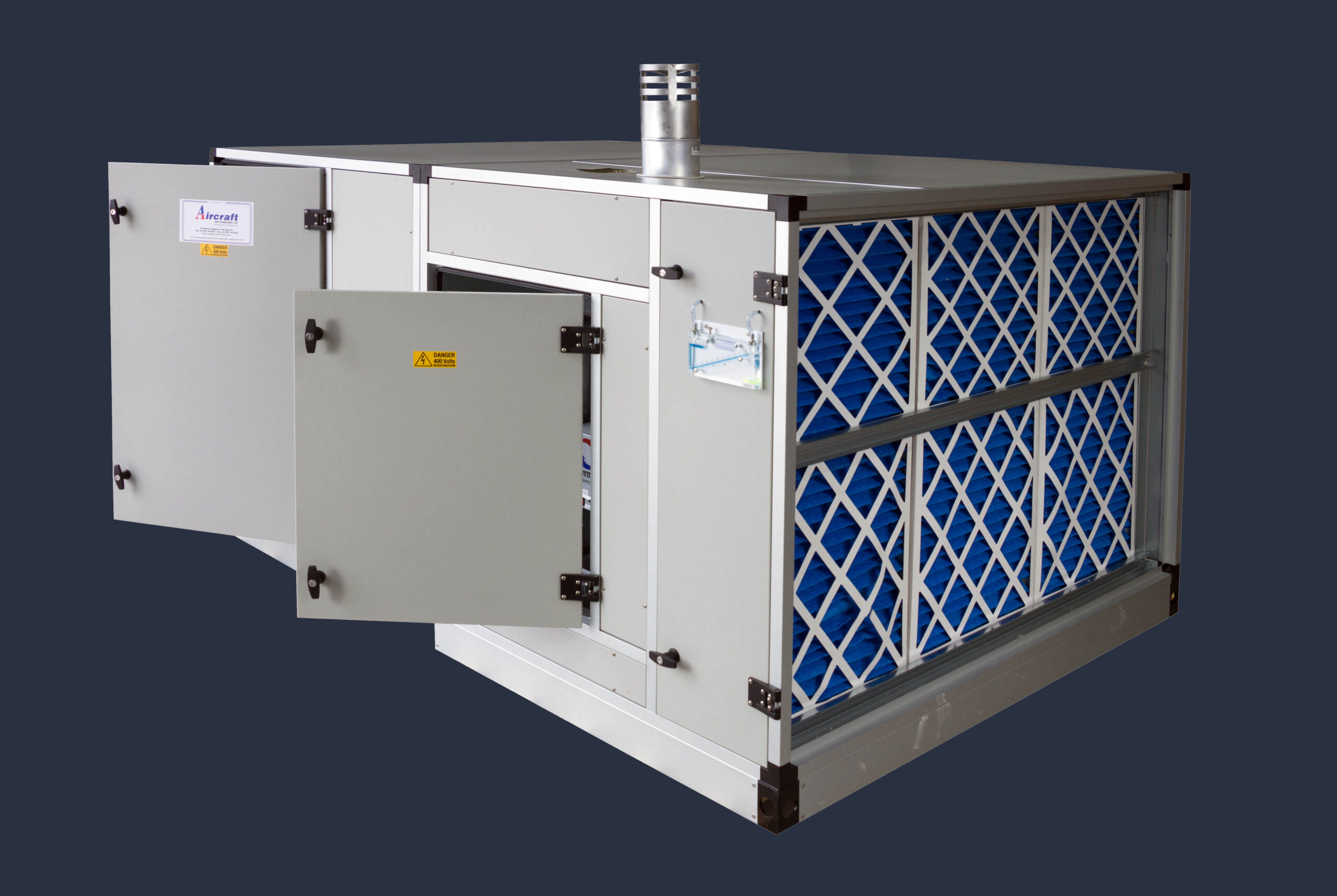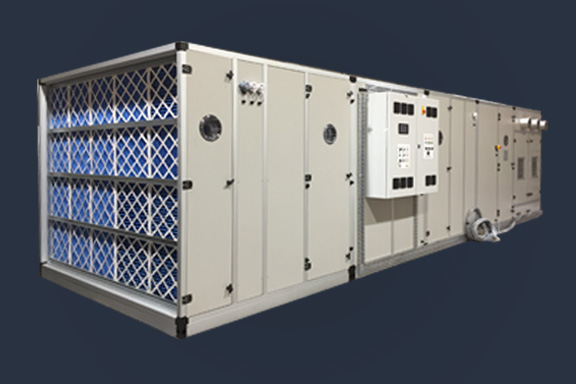 Commonly used for the heating within larger volume buildings, such as warehouses or manufacturing factories, they can be used in either a fresh air or recirculating air application.
AirCraft Air Handling manufacture both bespoke and pre-specified, indirect gas fired AHUs, offering a range of duties with airflows from 0 – 20 m3/s, and heating outputs up to 600 kW.
All warm air heaters used within our air handling units used to provide comfort for the occupants of the heated space are required to meet minimum standards of 'seasonal' efficiency as determined by the Ecodesign regulation (EU) 2015/1188, Directive 2009/125/EC – Lot 21 Tier 1.
AirCraft-Air Handling AHU Standard Construction Specification