Cleanroom AHU
The term cleanroom, in itself, indicates the importance of dust and particulate free air, typically needed in the health care, scientific, manufacturing and food processing environments.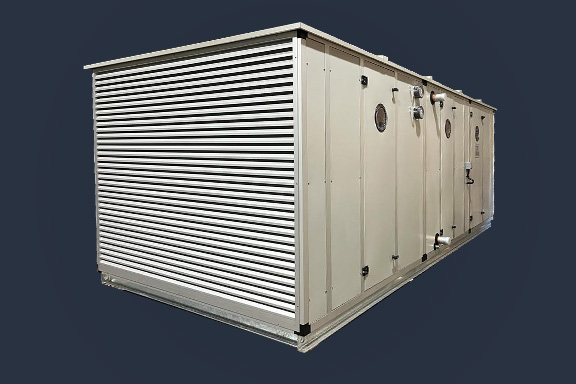 AirCraft Air Handling have a long-standing and successful reputation for designing and manufacturing high quality AHU systems for use in cleanroom environments.
Units typically recirculate in the region of 90% of the air to achieve the room filtration rate requirement, which is generally higher than the fresh air required for occupancy, and in doing so also provides a positive pressure regime for the room it is serving.
Our cleanroom AHUs can be designed to incorporate Panel & Bag filters, HEPA filters and activated carbon filters, along with various Cooling and heating options.
AirCraft-Air Handling AHU Standard Construction Specification