Coils
Good thermal transfer is key to an overall Air Handling Unit's (AHU) performance. Regardless if this is for Heating via Low Pressure Hot Water (LPHW), Steam or Cooling via Chilled Water or Direct Expansion (DX), AirCraft Air Handling can offer replacement coils to suit all your plant equipment needs.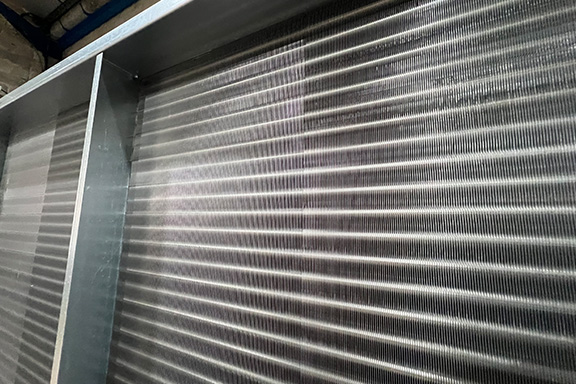 From Copper tube with Aluminium Fin to full Stainless Steel construction with or without moisture eliminators and condensate drain trays, where required.
All coils are provided with a hydraulic pressure test, where requested.