Pharmaceutical & Laboratory
Pharmaceutical companies and laboratories require air filtration systems capable of removing benign to hazardous airborne contaminants from the air. Without an adequate air filtration system, these airborne pollutants can contaminate the process environment, as well as being a risk to the occupants. These are not the only risks, as lab equipment may become damaged, leading to frequent replacements and increased costs, which can affect the productivity of the facility.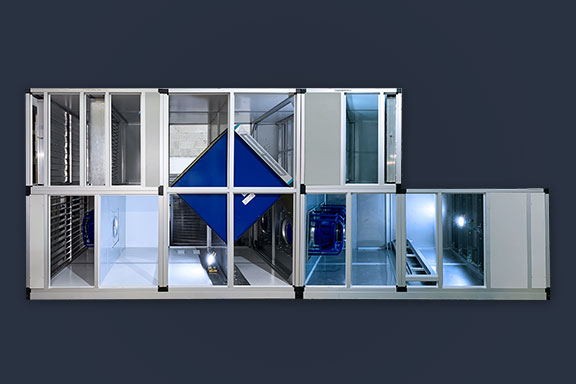 In addition, fresh air is also a concern in pharmaceutical facilities and laboratories, as windows are often sealed to protect the lab environment. Usually, low occupancy within the space necessitates low fresh air requirements vs the filtration requirements, therefore typical Cleanroom applications will consist of a mixing box which recirculates a high proportion of the air from the room whilst introducing a smaller percentage of outside air. This not only provides fresh air for the occupants, but can also ensure a positive pressure regime in the room space.
AirCraft Air Handling has worked with laboratories and pharmaceutical companies to install new AHUs which manage the air and clean it to a high level of filtration, as well as tempering as required.
To find out more on how our team can assist with your air handling and ventilation requirements for your laboratory or pharmaceutical company, contact us at info@aircraftairhandling.com or on 01782 791 545.