Manufacturing & Warehousing
By design, Warehouses generally have a split requirement of high internal air change rates to filter and temper the air vs low fresh air requirements to satisfy relatively low occupancy levels. If not suitably designed, the system can cause a poorly performing and inefficient solution to the building's heating and ventilation needs.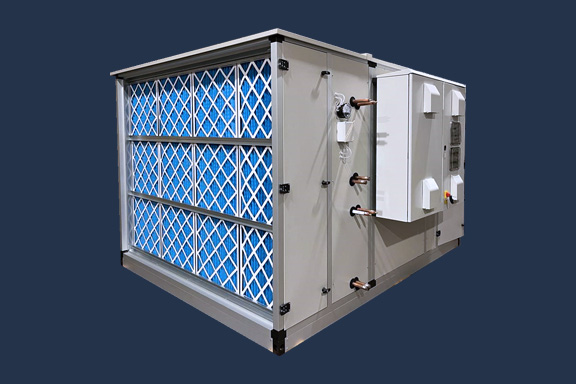 Occasionally this can also be coupled with poor indoor air quality due to process exhaust fumes and chemical emissions, among other causes. Unfortunately, this can affect a business in many ways with either employee illness, machine malfunction or production loss.
An AirCraft Air Handling Unit can incorporate Indirect Gas fired heating or, when the application suits, reverse cycle DX coil to efficiently temper the air, as well as filtering and introducing fresh air as required.
To find out more on how our team can assist with your air handling and ventilation requirements for your manufacturing company or warehouse, contact us at info@aircraftairhandling.com or on 01782 791 545.