Auditorium, Cinema, & Lecture Theatre
Auditoriums, cinemas, and lecture theatres are indoor spaces that are notorious for their poor ventilation due to the lack of windows. Theatre goers and event attendees may be at risk of illness due to poor indoor air quality. Pollutants can cause the build-up of carbon dioxide, causing visitors to experience shortness of breath, dizziness, and drowsiness among other issues.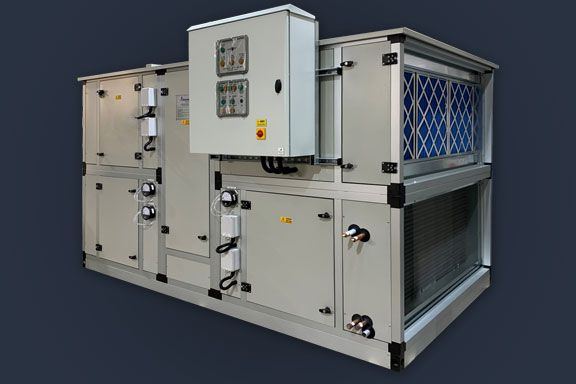 Indoor air quality is of vital importance to venues such as cinemas and theatres to prevent the spread of infection or viruses, indoor air pollution, and decreased thermal comfort of visitors. Ventilation is an important part of air quality control in cinemas and theatres, and a central Air Handling Unit can efficiently provide filtered, air-conditioned fresh air to a heavily populated space, whilst simultaneously removing the stale extract air and recovering the thermal energy in the process.
AirCraft Air Handling has years of experience providing air handling units that will fulfil the needs of auditoriums, cinemas, and lecture theatres.
To find out more on how our team can assist with your air handling and ventilation requirements for your auditorium, cinema, or lecture theatre, contact us at info@aircraftairhandling.com or on 01782 791 545.